This week I was able to tackle one of the things I really wanted to get right: Back to Front road rendering. It doesn't sound like much, but having things like cars and trees be properly obscured by hills really helps the illusion of depth. After several false starts, it turned out the simplest solution was the best. Yay for easy wins!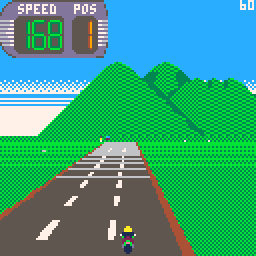 This week also saw player position tracking, so now you can see what place you're in as well as how far along the track you've made it. To that end, we now have proper start and end points on the track, along with the ability to race again on a brand new track!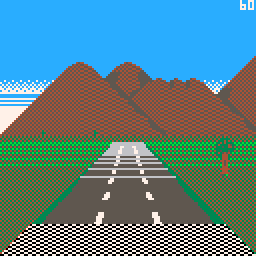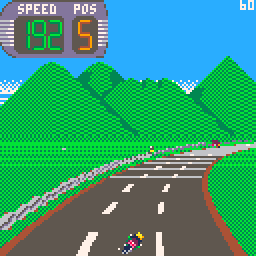 Finally, I wanna talk about colour! There's now 9 different colour variations for cars, and the ability to select from one of five different bike styles! The game's really starting to take shape now. Not much further to the finish line!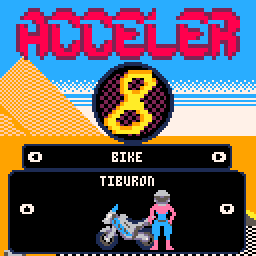 Files
Acceler-8 for Windows
1 MB
Acceler-8 for Linux
594 kB
Acceler-8 Web
Play in browser